Testimonials

Testimonials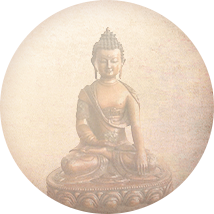 "Carol Marks is magical. I've worked with Carol over several years and have always marveled at her ability to hold space for deep mystery and also provide grounded, practical support. The somatic work and trauma healing that I've experienced with her has allowed for genuine shifts of self from somewhere deep within.
Carol's work is subtle, yet clear, and is filled with grace and wisdom. I learned so much about myself and my craft as a clinician from working with her. The balance of calm, quiet exploration and intelligent direction provided me with confidence and set me at ease. And I have never laughed so much working with someone while also being able to touch on some of the heaviest parts of my experience. Again, Carol is absolutely magical."
ANNIE M. LOS ANGELES, CA PSYCHOTHERAPIST, WRITER, MOM
"Carol is a modem day Shaman. Working with her has been a healing and transformative experience. She provides a nurturing and safe space that allows uncomfortable unconscious material to emerge and to be processed with gentle ease.
I am always in awe of her sensitive awareness of the inner blocks, fear, pain and discomfort that reside in my body. While holding space for me, she gently guides me through these challenging and often painful emotions to the other side, into a clear awareness in which I am able to be the witness and observe with clarity.
There is a palpable alchemy that takes place between us in our sessions. I feel transported to another state of being. The energy in the room shifts and I feel as though I'm wrapped in a warm blanket of peace and grace.
I will forever cherish my time spent with Carol, for her loving and deeply compassionate nature, her guidance, her teachings, and the transformational healing that took place in our sessions."
TAMMY R. PROFESSIONAL COACH AND MOM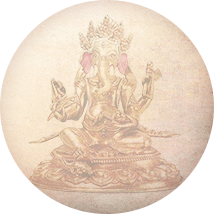 "Carol cannot be pigeonholed into a particular box, nor does she adhere to a "formula." She goes much deeper, into subconscious, untrodden territory. Carol follows the guidance of a client's dreams, non-verbal and verbal communication, and her own highly developed intuition, in conjunction with her intense studies in fields as wide-ranging as depth psychology, somatic body work, breath work, hypnosis, meditation, Vedic Astrology, and intensive dream work. Combine that with some form of invisible witchy medicine woman stuff I still don't understand, and you have set the stage for transformational deep healing of the highest order.
When I am in Carol's presence, I have no choice but to be honest. Carol demands this, not by anything she says or does (although she says and does a great deal) but by the unconditional acceptance emanating from her bones, her physical embodiment of truth, humility and authenticity from the deep work she has done on herself. This transmission invisibly received by those in her vicinity is palpable. I once asked Carol, "How can I be as wise as you? If only to help my friends and family! Was it a particular school you went to? Certain books you read?" Carol said, "Do the work. You can only take people as far as you have gone yourself." Not the quick answer I was hoping for, but I would expect nothing less from this part analyst, part ancient medicine woman. How rare, in this time we live in, to be met with such strength, love, compassion, and deep, deep wisdom. How rare to be met authentically and to truly be seen. What a priceless gift."
TRACEY K. LOS ANGELES, CA ARTIST, WRITER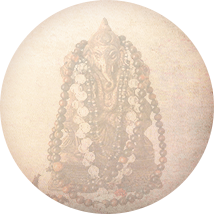 "When I started seeing Carol I was desperate, on an emotional roller coaster, in toxic relationships, and didn't even realize how much I was self-medicating and in denial. I had tried several therapists but they just weren't the right fit.
Carol was different. She really saw me, held space deeply, challenged me to grow and called me on my B.S. in a loving way. She honored what was going on in my head, and she also helped me drop into my body, something I didn't realize I had been avoiding for so long. And that's really where the work began. Somatic healing and beyond.
One of the first things we discovered is that I was suppressing a lot of rage that I'd built up inside growing up. I had learned how to be positive on the outside for coping and survival but was actually spiritually bypassing much of the time. I was both ashamed and terrified of my shadow side and feared I was becoming just like my mother.
We've healed so many wounds and issues over time. Today I'm gratefully sober and loving recovery, have healthy relationships that include boundaries, a successful business I love that keeps evolving as I do, and I feel grounded in truth with tools that allow for more expansion.
Now instead of taking two steps forward and ten back, I take many forward and an occasional step back. And instead of beating myself up when I do regress, I embrace my shadow and we dance. I couldn't have done this without Carol's support. It's like we speak the same language now. I'm eternally grateful."
ASHLEY M. PASADENA, CA DECLUTTERING EMPOWERMENT COACH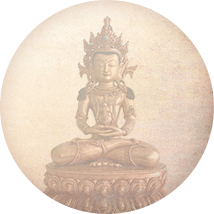 "Carol's commitment to holding a safe, compassionate, candid, and loving space has been key in guiding and supporting me on the path to self-knowledge, discovery, acceptance, and love.
The somatic work we've done together has transformed the way I handle strong or difficult emotions. I've gained a greater awareness of my body's wisdom, learned to trust signals, to balance, inform, and then deal with my emotions by noticing them and allowing them to move through me. Somatic Experiencing has also allowed me to resolve childhood stories, gain an embodied sense of what they mean, and then move past or integrate them. As a result, I've experienced greater levels of serenity and internal peace.
Used in conjunction with Somatic Experiencing, dream work has also helped me deepen my self-understanding. I have been able to identify what's mine, what isn't, my true beliefs, and my long-standing wounds. By shining a light on the unconscious, I've been able to discover and understand myself better."
M.J. NORTHERN, CA VETERINARIAN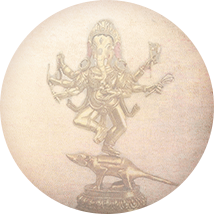 "Working with Carol has transformed my life. I've been able to work through trauma and incorporate a greater sense of grounding, purpose, and regulation in my everyday existence. Her training and education is evident from the moment you begin working with her as is her capacity for attunement. Like the wise elder in the room, she guides you through your experience using a mind, body, soul connection. Her intuition dives deep into your psyche forming a bond that is both transformative and healing. It is an honor and a privilege to work with her."
C.B.H. LICENSED PSYCHOLOGIST